My story began back in January 2020. I was looking for inspiration – young and grey – on Instagram.
After seeing the before and afters of the confident, radiant young women, I quickly understood that if I went grey, my whole appearance would not change. Only one thing would change – the colour of my hair! And that was it!
The decision was made. If I didn't like the transition, I would dye it again. Simple.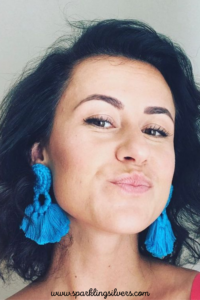 I bought my last box of dye on 19 January 2020, right before our company's annual party.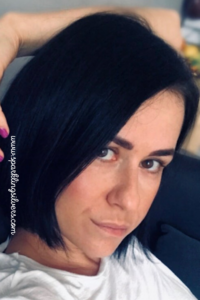 Then, we went to Malaysia in early March during our winter break. When I travel, I don't look into the mirror that much.
And when we landed back in Budapest, and I saw myself in the car mirror tanned with clear white hair outgrow contrasting like crazy with my tan and the original almost black hair colour, it was a shock!
I did not even realize that I had this nearly two-inch long outgrow.
That was when I knew I could not leave it like this, and I needed to blend my original colour at least a bit.
The pandemic in Europe had just begun, so it was an absolute miracle that I managed to get an appointment at the salon. I got my hair bleached and toned it all, including the roots.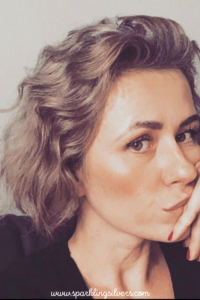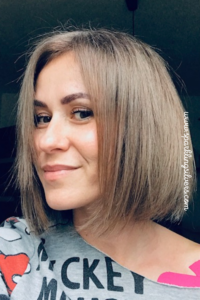 It was all over, and needed a fresh beginning. This happened twice after a few months.
The last bleach proved to be a disaster for my hair. I had to cut it chin length; since then, I only cared about saving what's left.
The hair was fried, damaged, and thin. At this point, I told myself I had to quit 'blending' and outgrow the rest.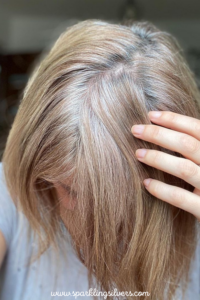 I finally stopped bleaching and waited. I hate waiting. I am anything but a patient girl. This was, for sure the biggest lesson of patience.
But then the real struggle began – The outgrowing, the stares of people, the until then unknown anxiety, etc.
At the same time, the process of acceptance started kicking in, and the level of 'I don't care' what others think of my hair increased.
Since then, I never cared about what people said or thought about me.
LATEST VIDEO ON THE CHANNEL
Also, I kept cutting every inch that grew off until summer 2021, when I let the hair grow a little longer and started preparing for the BIG chop.
I was thrilled to see the hair DONE.
I knew a few women who needed time to adjust to their new selves after the final cut. But somehow, I knew that I wouldn't need any time.
I have to say I am the lucky one who hardly got any hateful comments in real life. My colleagues are my fans, my partner and son support me, my mom adores me, and my friends love me. And my partner is never short of compliments for me and my new look.
In September 2021, I cut off the last few inches of the dye. I loved my new hair: the pattern, the uniqueness of the whole look. There are days I feel like I need to add more colours to makeup or clothes, but I get bored quickly and experiment with looks, so that's nothing new.
I don't feel older or washed out of the standard grey hair opinions. If you feel like that, you will look like that. If you feel old with your greys, you should dye them! If you feel happy, you will shine. I feel the same me as before, just even more unique.
The freedom of going grey is priceless!
I cannot imagine going back to the slavery of dye ever.
As time passed, I regretted not going cold turkey. So I could go over the 'shock' stage again to have that beautiful contrasting 'grombre' look.
Another regret is I didn't do that sooner.
Not much changed for me in general. I just switched hair dye for pampering products like bond repairs, masks, and oil treatments.
I still use styling tools, just at lower temperatures. Added to my regular purple conditioner and drops to prevent yellowing.
My Instagram account is now a source of inspiration for the new silver sisters.
The community is such a blessing. I had never experienced such a supportive and welcoming group of women.
I found a few great friends from across the globe, and if for nothing else, it was worth the journey just because of this!
We are living proofs that grey is just another hair colour.
There are so many stylish and confident women who inspire me every single day. And now I am one of them.
Journaling my journey on Instagram was a huge help. I discussed all my struggles and shared my little victories and fun moments. It is also a great way to track your journey, so you should join!
Follow Roma on Instagram @roma_goes_ashy
Gray hair transition stories have been an inspiration for so many ladies out there going gray as they give us hope and encouragement to stick on our journey. I hope you find Roma's story inspiring.
Read more inspiring Gray Hair Transition Stories here.