Embracing gray hair is not easy. It's a journey full of ups and downs. The initial months of grey hair growing out can be full of doubts. Often, you may feel like going back to colour your hair.
But believe me, tough days will make you tougher and more stable from the inside. 'Accepting flaws' is the most challenging thing a woman can do in a society where she is expected to look perfect and hide her signs of ageing.
It is time to bring a drastic change in the stereotype society where women must be empowered to define beauty in their own ways and decide what's best for their health and inner being.
"Grevolution" has not only started but is spreading like fire in different parts of the world. So it's no longer taboo and is considered just a new hair colour.
If you are on the verge of embracing your natural hair or in between the journey, hang on, stay focused, and keep experimenting with your hair. Try different products for your newborn hair, makeup, and various chic hairstyles to spice up things.
Braids used to be the best companion of a silver sister right from starting the growing out process till complete transition. You may try different braid styles at any length and at any stage of growing out gray hair.
French Braids and Dutch Braids can never be out of fashion. And talking about the silver hair community, they are our favourite. It's a perfect way of mixing the growing silver hair roots with the dyed hair. These timeless hairstyles can be styled for any occasion.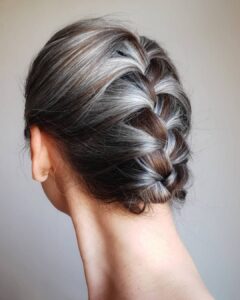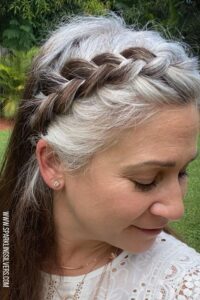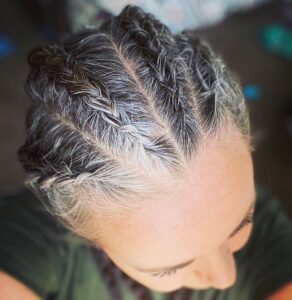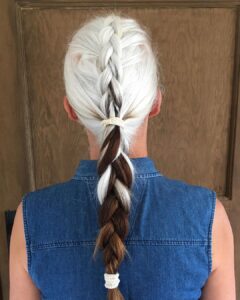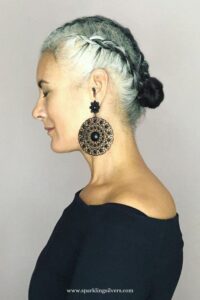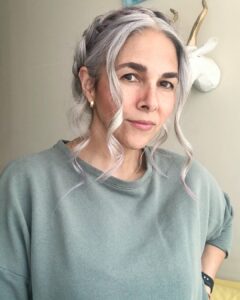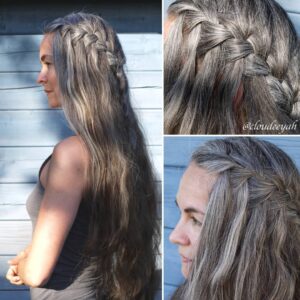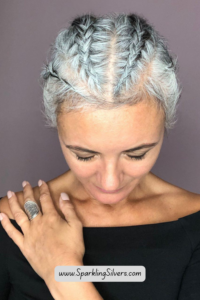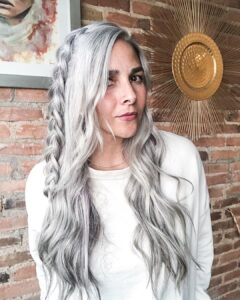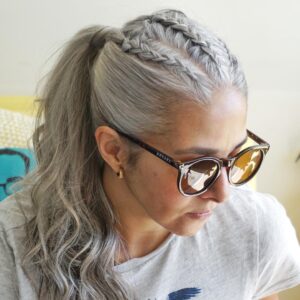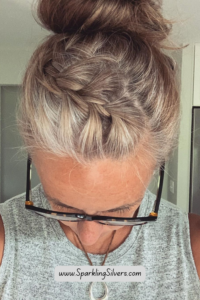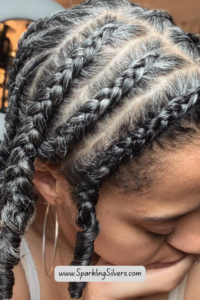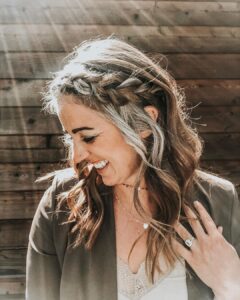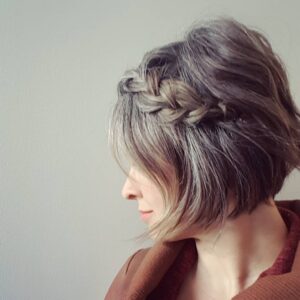 Cute yet elegant, two buns make you instantly ready for a casual day with family or friends. They are easy to style, and this is the cutest hairstyle for long and short hair.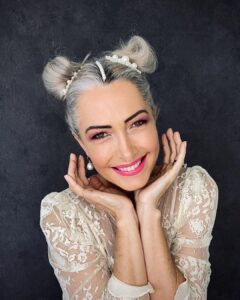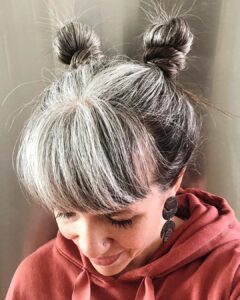 These simple yet elegant bun styles can drive any ones attention. Try these top knots, high buns and low buns for that fresh and versatile look from day to night. There are many options to choose a style from, according to the occasion.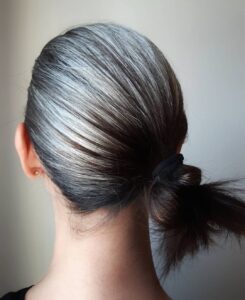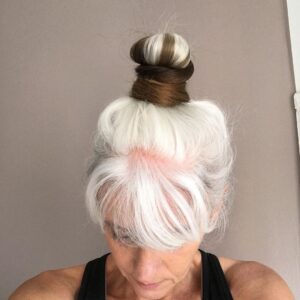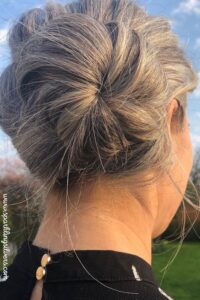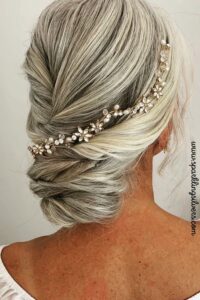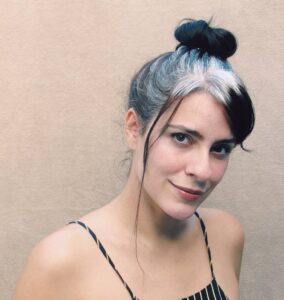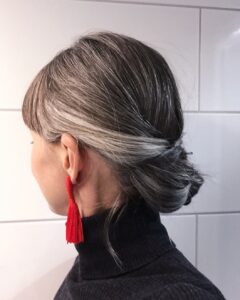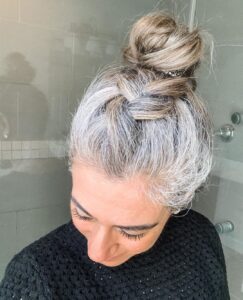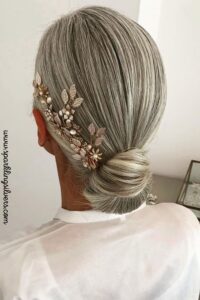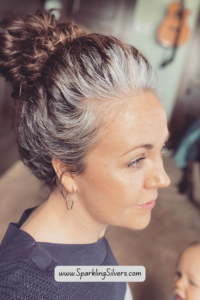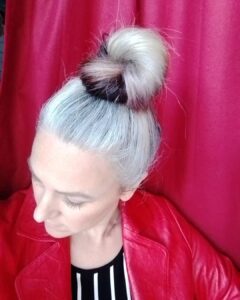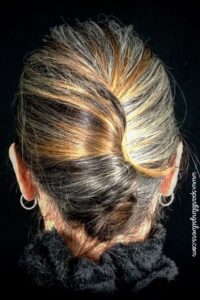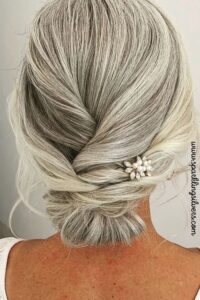 There is no age for having fun and looking fabulous. Try these perfectly accessorized buns and show the world that you are unstoppable. Using scarfs, colourful hair pins and headbands may give a pop of colour and add style to your buns.
I love how the ponytail has been created exactly at the merging point of the gray and coloured hair—the perfect way of blending the skunk line.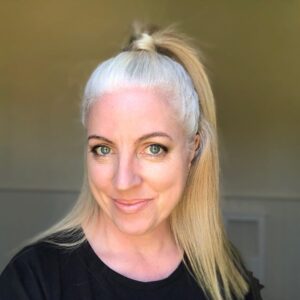 Bangs! An all-time favourite of a woman of any age. I am sure you must have had bangs once in your lifetime.  If not, it's the time; silvers with bangs are a gorgeous combo.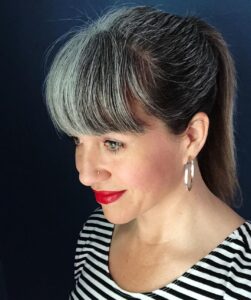 These twisted hairstyles are a great way to spice up the grey hair growing out phase. It perfectly blends the demarcation line and gives a glamorous look. It's versatile and can be tried on very short hair too. All you need is a few bobby pins and a few colourful rubber bands. 
I love using sparkly accessories for natural gray hair. It adds extra sparkle to our silvers. Such an instant way to get party ready by adding just a few fancy bobby pins to your silvers.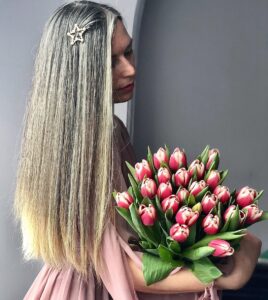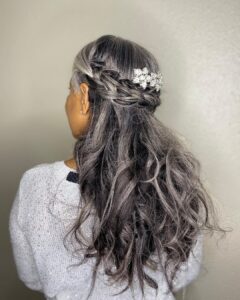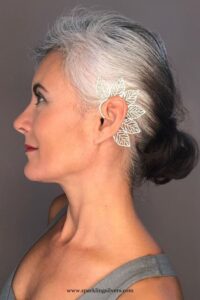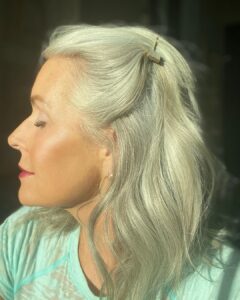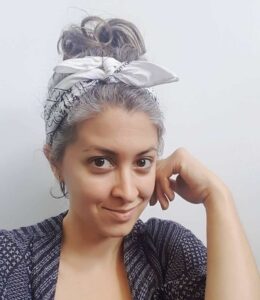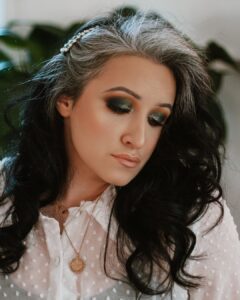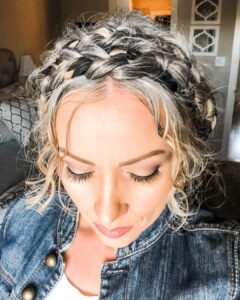 The gray hair growing out phase can be a difficult time to embrace the two-toned hair. We go through emotional ups and downs during this time. Looking in the mirror with the growing roots can be hard. But the good news is that any hair can look beautiful and presentable if done nicely. So get that great state of perfection! Practice more and use gray hair friendly products to style your hair.
These girls are the rock stars of the silver hair community on Instagram. Follow them for a daily dose of inspiration.
You've opted for a healthier life by giving up dyeing. It's also a time to switch to gray hair friendly shampoos as natural silver hair needs different care from coloured hair. Look for non-toxic products and also keep your hair moisturized to avoid frizz.
Did you start your gray hair journey during quarantine? Anything you want to know about transitioning to grey hair? Let me know in the comment box.