In everyone's life comes the point when one understands the importance of authenticity and self-acceptance.
This is when you are ready to embrace yourself and find beauty in ageing.
At the age of 48, Jennifer decided to give up hair dye as a step against society's beauty norms, embracing her age and living life unapologetically.
Read her inspiring thoughts on ageing and embracing her natural gray hair as she narrates:
It was 2017 when I accidentally stumbled upon a photo of @annikavonholdt on Pinterest.
I clicked on it and was completely in awe of her beauty and striking silver hair.
I continued to scroll and saw photos of @yazemeenah and @sarahharris. With their bewitching long silver hair, these women had me thinking, why was I continuing to color mine? For me? My husband… society?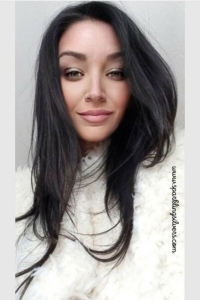 Let me backup for a second. You see, for my entire life, I was consistently recognised and complimented for my long black hair.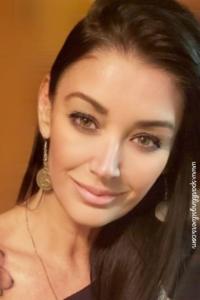 Everyone would tell me how beautiful it was; truthfully, I loved it too!
But the constant dying it every three weeks was becoming such a chore!
But I felt like it was who I was, and the thought of letting it go was both terrifying and somewhat sad.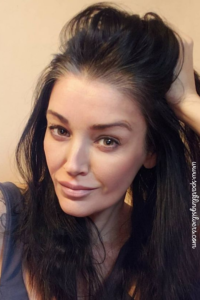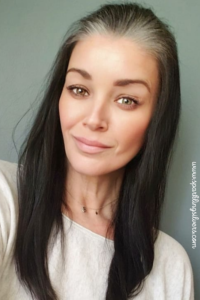 From 2017 until January 2020, I'd shove photos of Annika, Yazemeenah, and Sarah in anyone and everyone's face asking if they thought I should let my natural grey hair grow out.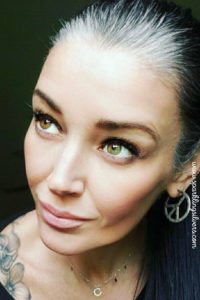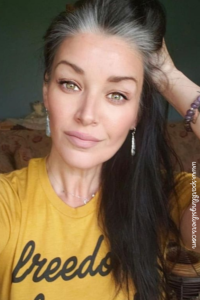 Finally, the week of my 48th birthday, I dyed my hair for the last time, unbeknownst to me. When it was time to colour it again that February, I said, nope… I am done!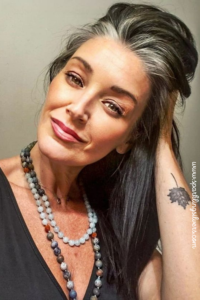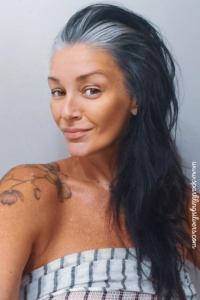 It was perfect timing in hindsight because about a month later, we went into lockdown, and it made the process much easier.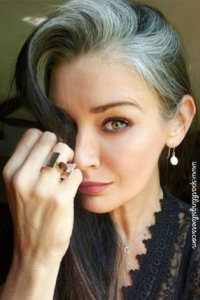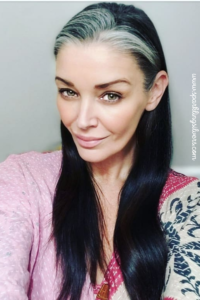 I was about seven weeks into growing out my grey when everything shut down, and we were all at home.
It was another month before I started my Instagram account @jens_going_gray.zy for my diary of sorts to document my journey.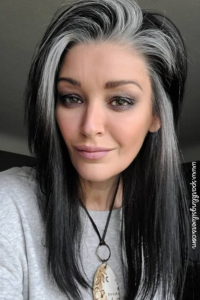 At that point, I had no idea about our silver sister community, but within moments of opening my account, they all swooped in and took me under their wings.
Latest on our Youtube Channel: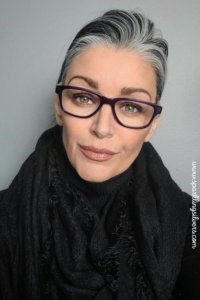 Silver sisters kept me going during that first year of growing out my grey. The love and support is like nothing else on earth; this is truly a magical community that I feel very blessed to be a part of!
My journey has been nothing short of amazing. My personal growth has been equally as brilliant as my hair growth.
I am learning a deeper love for myself and for the ageing woman that I am becoming.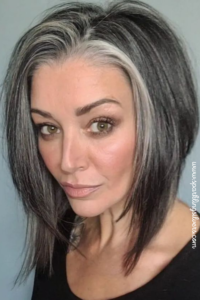 I hope that our younger sisters will see that it's not only acceptable to allow your hair to turn grey, but it is also absolutely beautiful.
And to keep inspiring women of my age to embrace it and make society see us!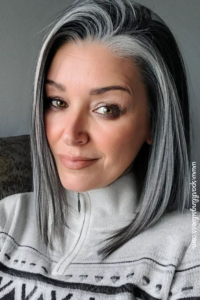 Jennifer's Hair Care Routine
I don't have much of a hair care routine. 
I quit coloring cold turkey… never did any blending or highlights, I just let it grow. 
I wash my hair only once a week, and lately, I have been using Intelligent Nutrients products and absolutely LOVE them. 
I let my hair air dry unless I have somewhere special to go, and the same with curling irons, only if absolutely necessary. 
I am a firm believer that less is more and the best way to obtain healthy hair and skin is by drinking tons of water and eating as clean as possible.
Gray hair transition stories have inspired many ladies going gray as they give hope and encouragement to stick on our journey. I hope you find Jennifer's story inspiring.
Read more Gray Hair Transition Stories here.