If you consider a pixie cut as your way of going grey, look no further than these pixie girls for inspiration on Instagram.
Pixie will be a major trend embracing natural silvers this year as of being totally chic. It is convenient and appropriate for any hair type.
@deborah_darling Deborah Chambers is a mature model. She is on a mission to inspire women of all ages to live a full, active, stylish life.
@silver.pixie Follow Natalie Voorhies for Fashion inspiration and outfits. Her goal is to help you look and feel your best every day.
@thin_latin_moose Alison's sharp features and a great sense of humour immediately attract our attention. She is a UK-based silver hair model.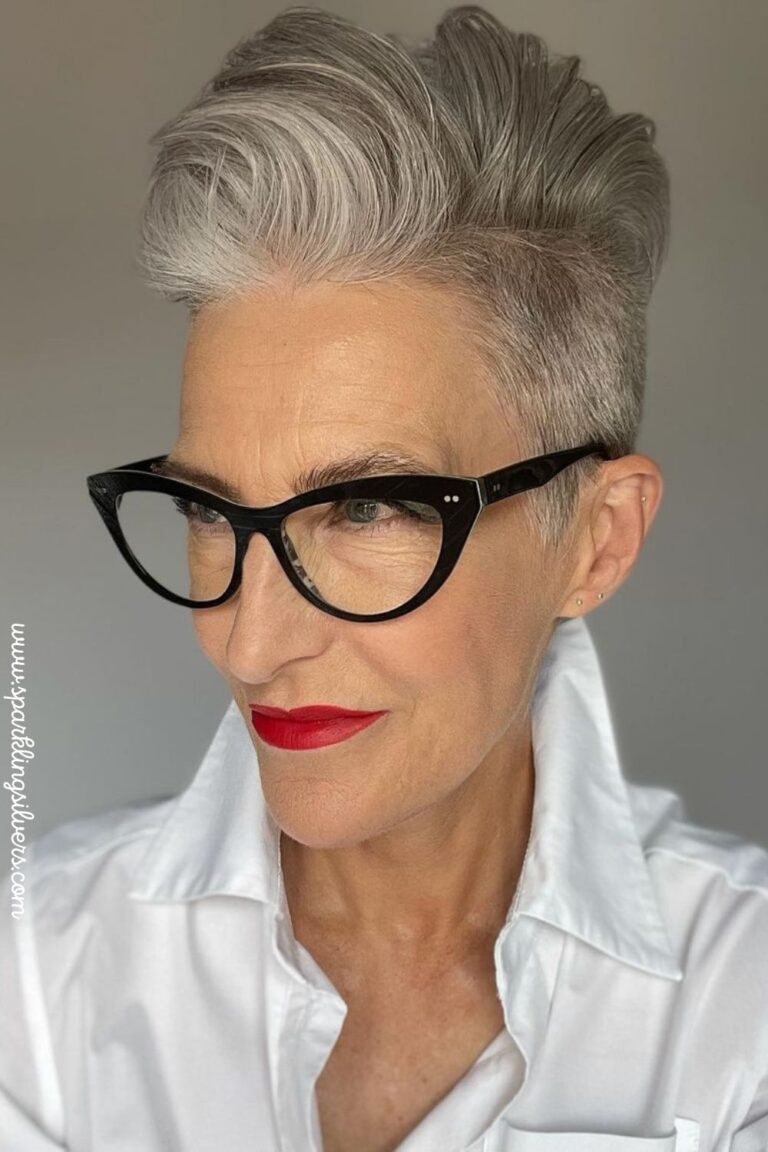 @saltandpepperpixie Marci transitioned to gray hair in 2013. She has been a pixie girl since and an inspiration for many. She also loves photography.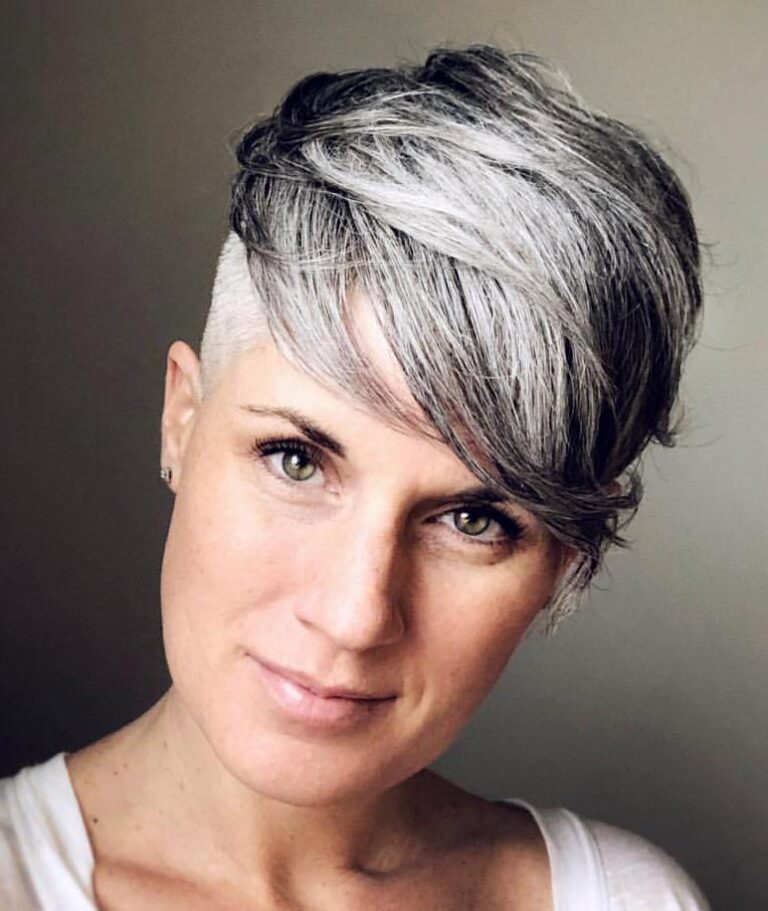 Laureen wishes for and support a world free of bias, stereotypes, and discrimination. A world that's diverse, equitable and inclusive.
She wear her silver hair with pride and is unstoppable in her mission to make a positive difference for women by being seen and heard.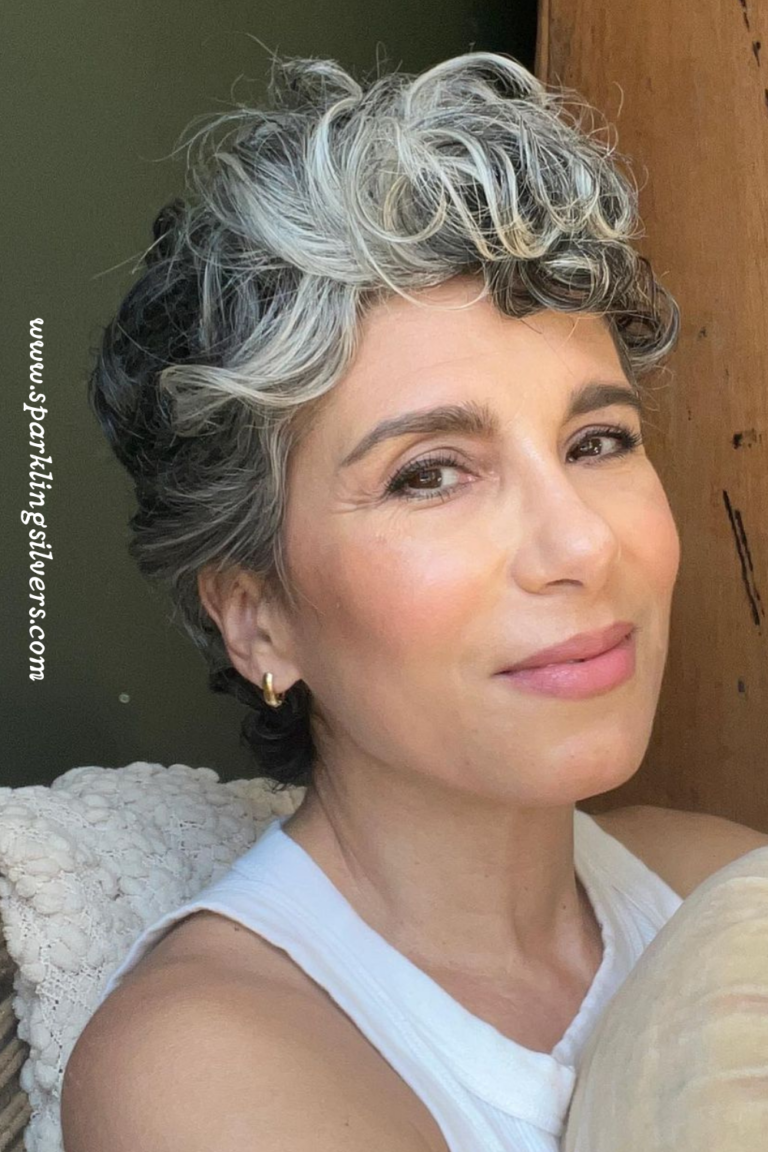 This 59 years old pro-age girl has amazing positive vibes. Sue believes in loving and appreciating ourselves as we are and live an exciting and fulfilling life.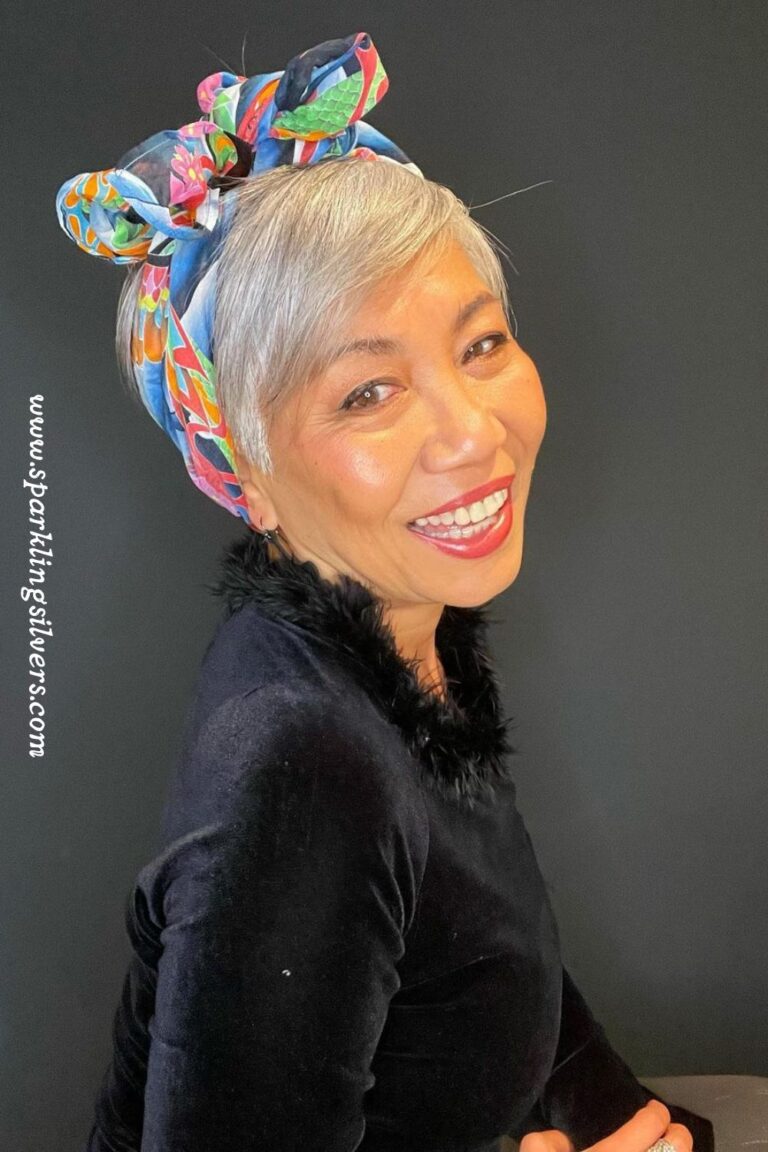 Alison is happier and accepting now. Regarding going grey she believes that we must keep on changing the perception and believe that 'Not everyone will like it, but people will remember it.'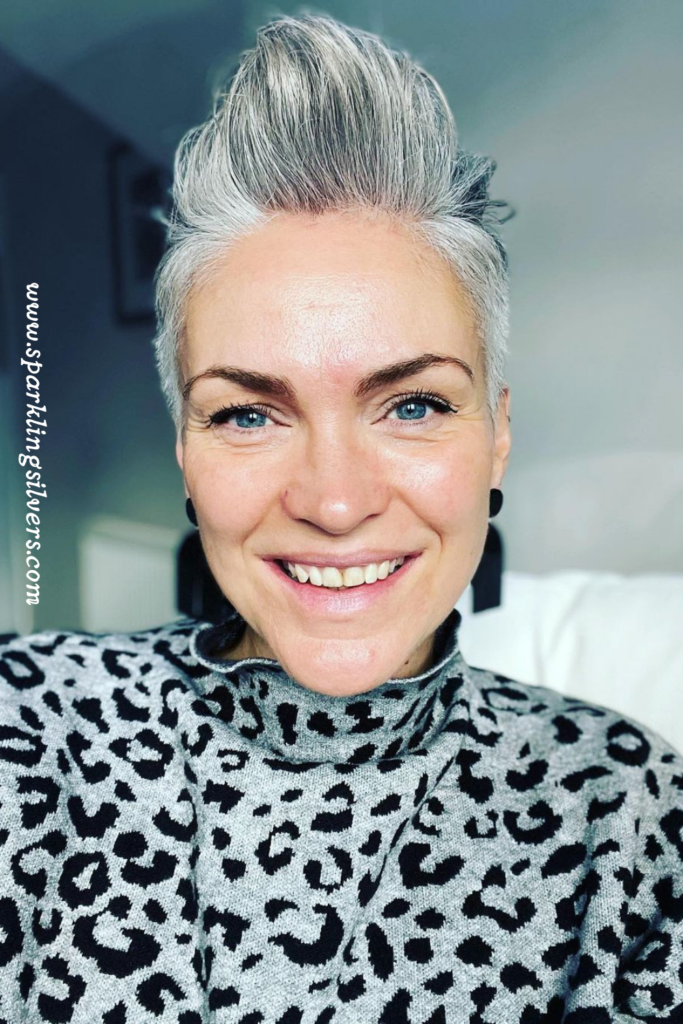 It's me! Going grey gave me a new path of self-discovery and a new career as a Grey Hair Blogger. Follow me for helpful, inspirational posts for your silver hair journey.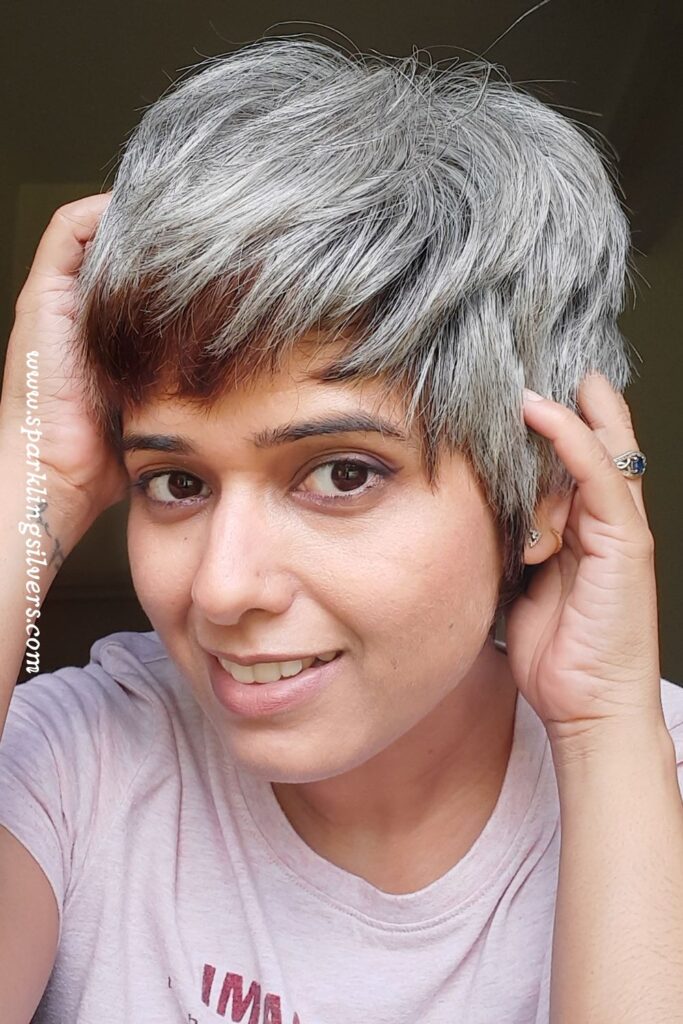 @naturally_graysful Nina is a real treasure for the silver community. She is a true motivation for silver sisters, moms and chronic warriors. You may read her transition story here.
Jane found her first grey hair in her teenage years, started dyeing her hair in her twenties. After a growing out of 6 months she cut off all her hair for a charity that raises money for children fighting cancer.
After going grey she feels more confident, more stylish and more authentic than ever before.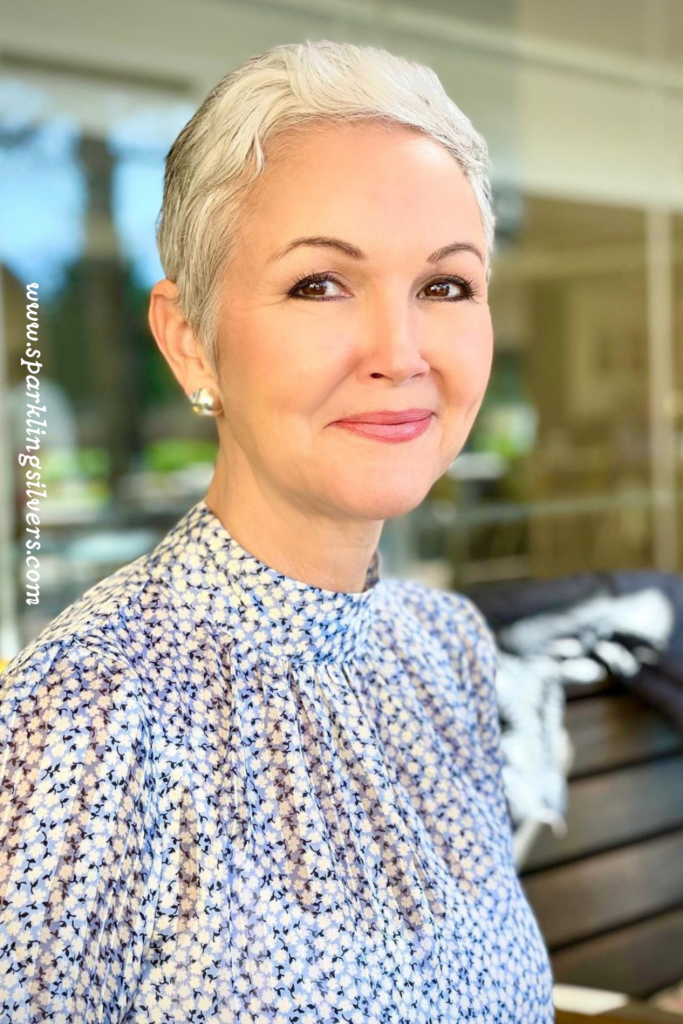 Janelle holds a strong visual and media presence as a model, mentor and actor. In addition, she is very down-to-earth and friendly.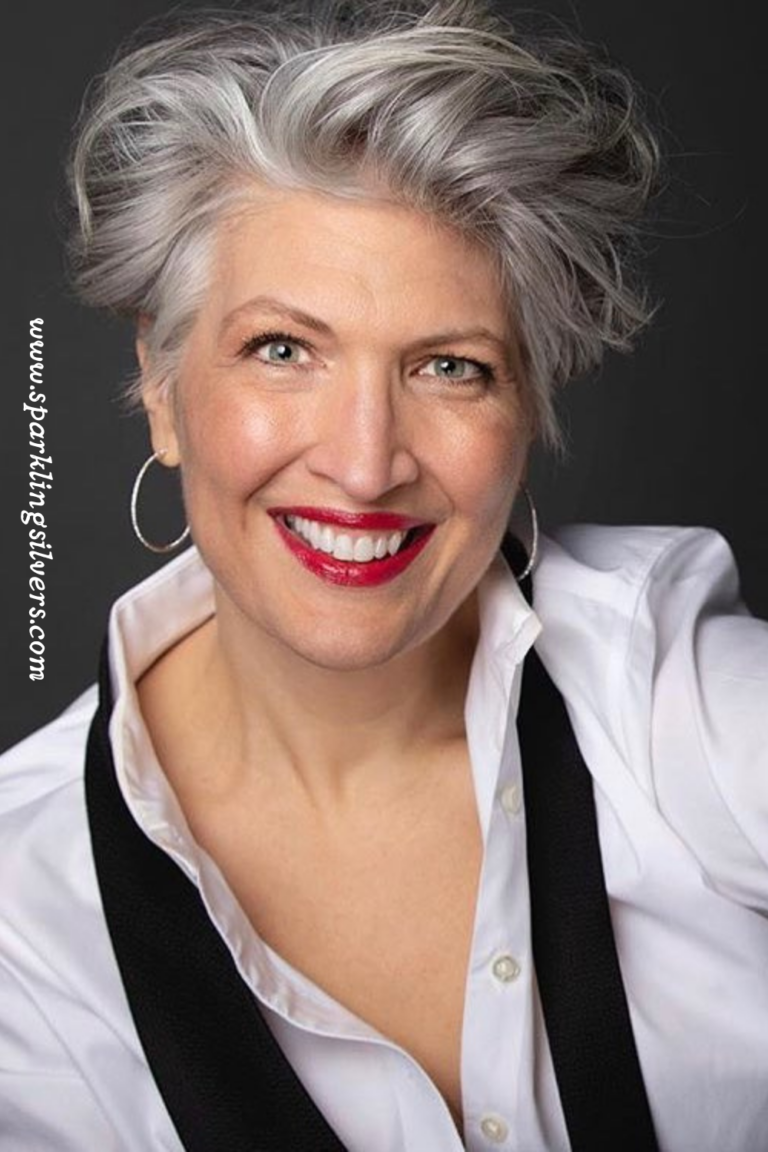 (The images and posts in this article are used with the owners' permission.)
Pixie hair cuts always seem to be in style. If you are bothered by the skunk line and don't wish to go on with the two-toned hair, it is one of the fastest ways to embrace your natural grey hair and is trending in the grey hair community. At any point in time, if you feel like pixie is not your cut, remember it's just hair. It will grow back.
Let me know in the comments if you are following any of the above accounts or your favourite pixie girl you follow on Instagram.
"This page contains affiliate links. If you click one of the product links, I'll receive a commission. No additional charges for you!" 
Please share this post as a favour to me to increase my readers. Thanks!