Going gray journey transforms you from within. What a fantastic and polished image I have acquired in the last five years. I have zero regrets. The belief deep-rooted in my mind that 'grey hair makes you appear old' has undoubtedly proved to be a misconception. I embraced my grey hair at the age of 36, and after being a grey-haired young woman for five years now, I feel my age as it is. The truth is how we feel inside often reflects in our outward appearance and how others perceive us.
A positive and youthful outlook can indeed make you seem more youthful and energetic to those around you. It's essential to find a balance between feeling young at heart and embracing the natural progression of age, recognizing that both have their own unique benefits.
Take good care of yourself. Concentrate on spending your time in what gives you pleasure and makes you feel alive. If makeup makes you feel bright and bold, do it. If wearing bright colours brings out that charm on your face and personality, do it. Wear high heels, and flaunt those beautiful grey hair. Get a gorgeous haircut and style it like a pro.
A stylish haircut can work wonders in enhancing your facial features and boosting your confidence. Like a sleek bob that can sharpen your jawline, a layered cut that softens your features, or a pixie that highlights your eyes, the right hairstyle has the power to transform your entire look.
In this post, I curated a collection of AI-generated, gorgeous grey hairstyles that suit women of all ages and are totally achievable. These sophisticated and glamorous gray haircuts will inspire your inner fashionista.
Gray Pixie Haircut: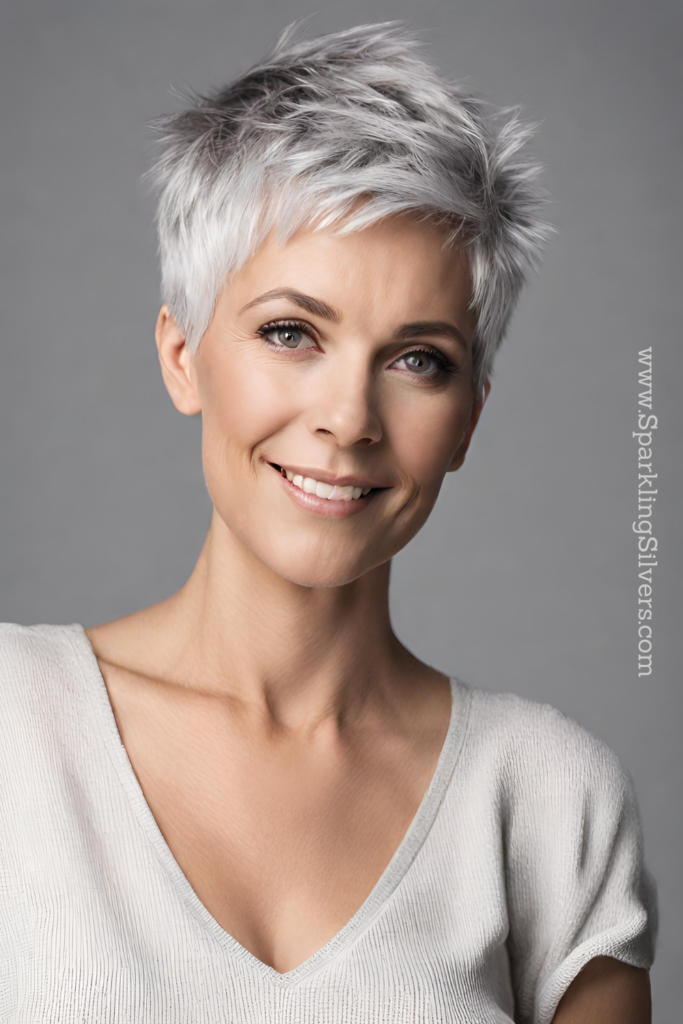 Bob Hair With Side Bangs: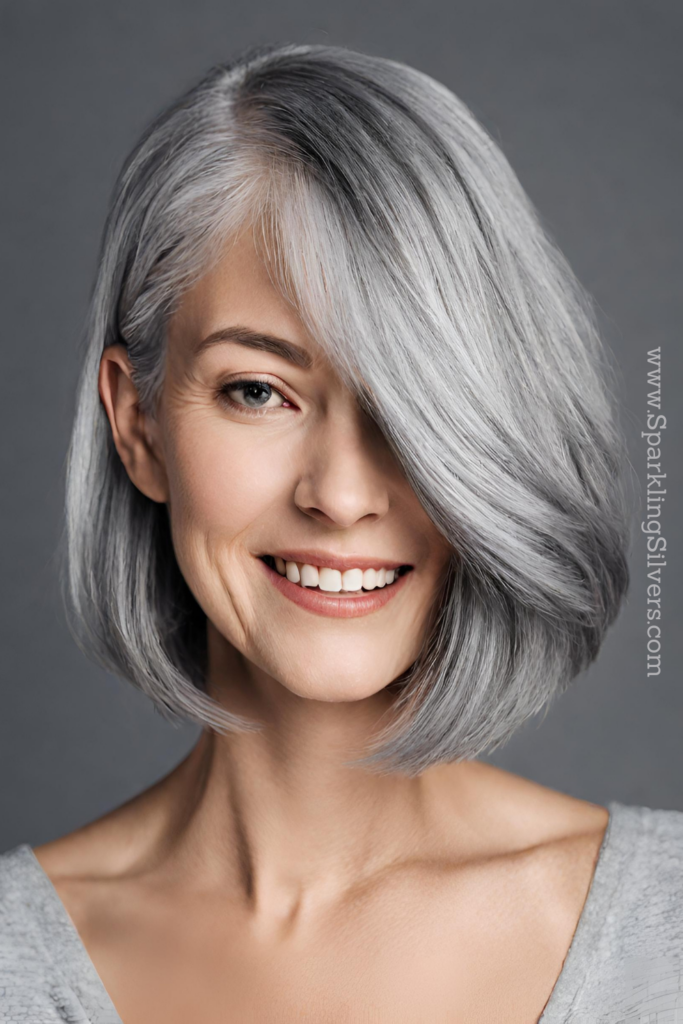 Curly Short Gray Haircut: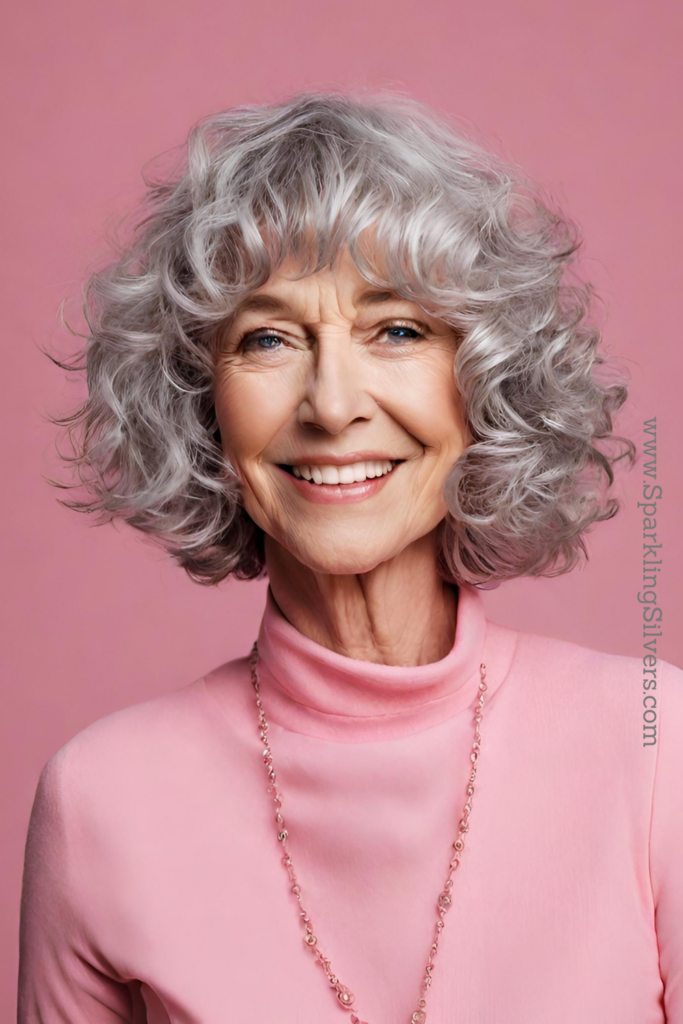 Bob Hair with Layers and Bangs: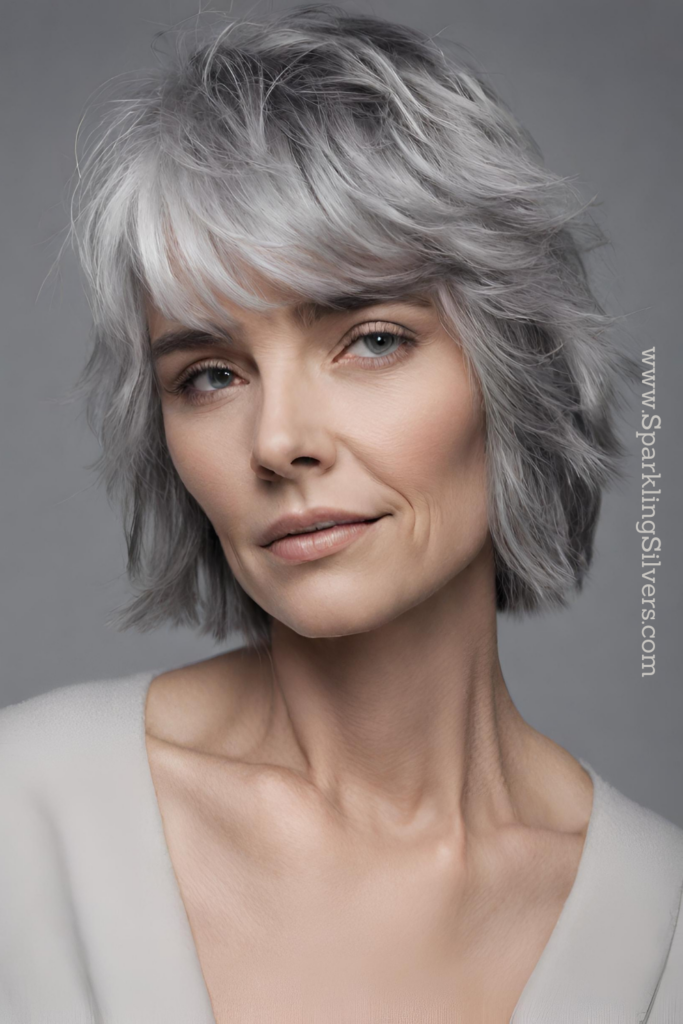 Pixie Haircut with Side Swept Bangs: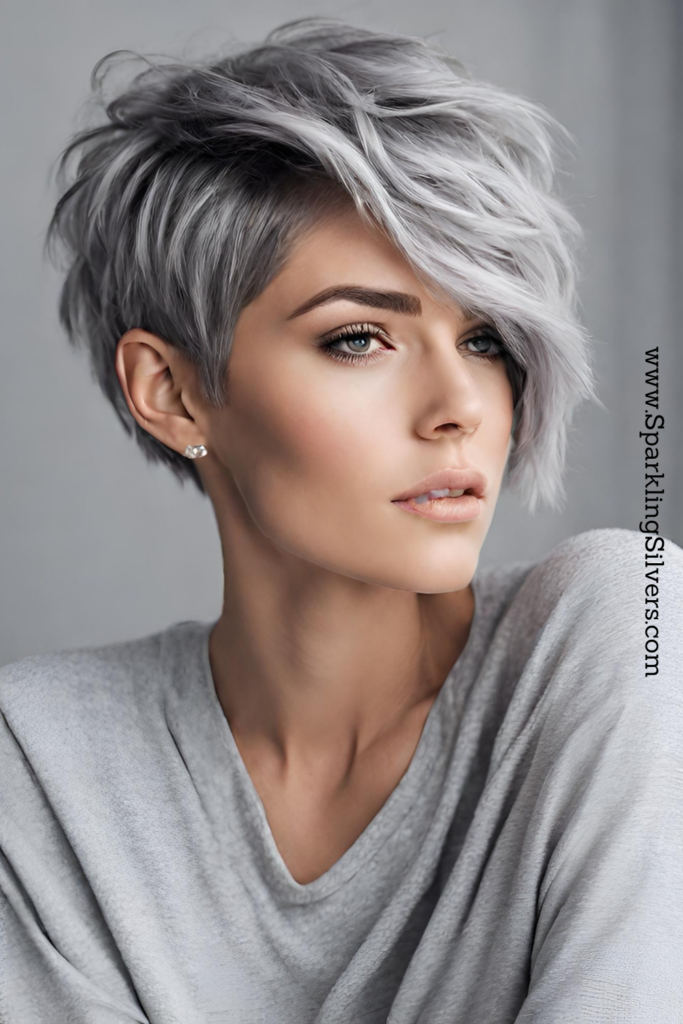 Asymmetrical Pixie Haircut with Side Bangs: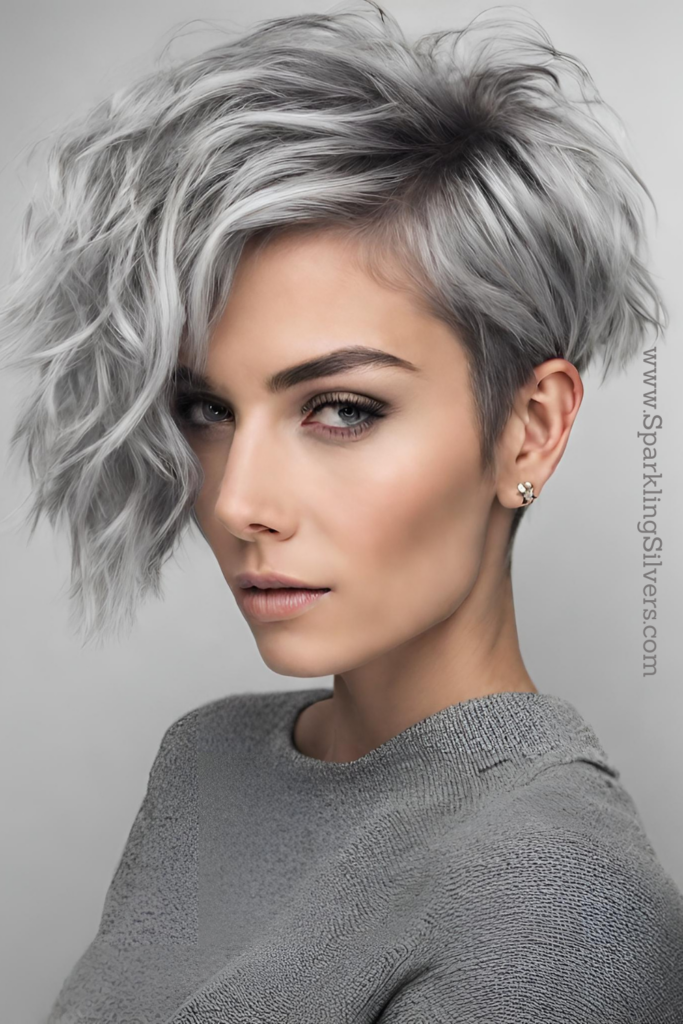 Classic Bob Haircut with a Center Part: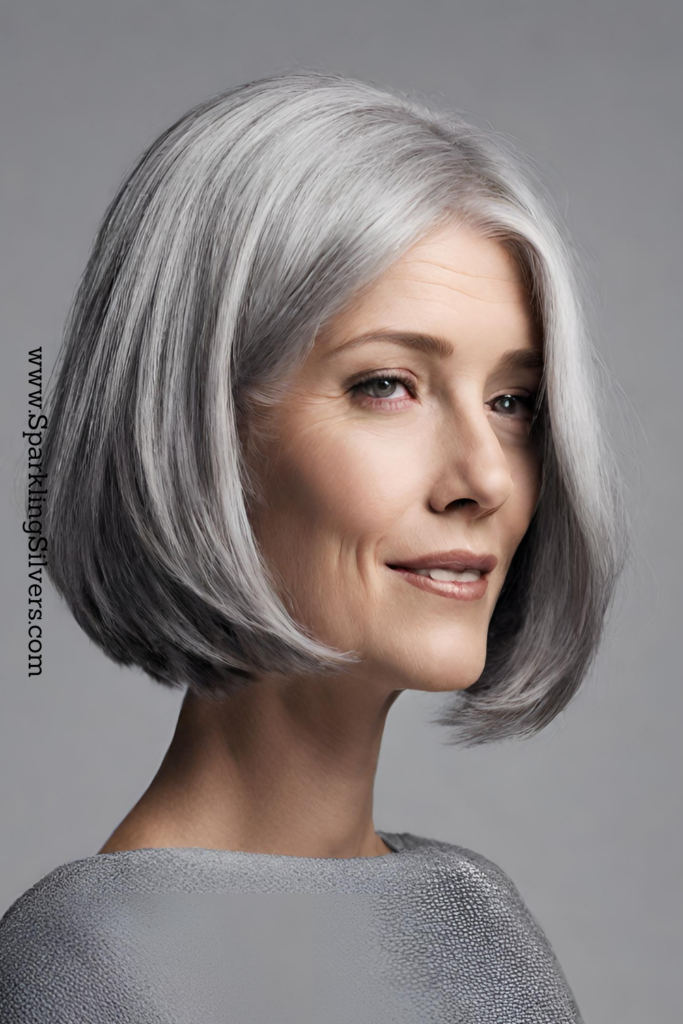 Textured Bob Haircut: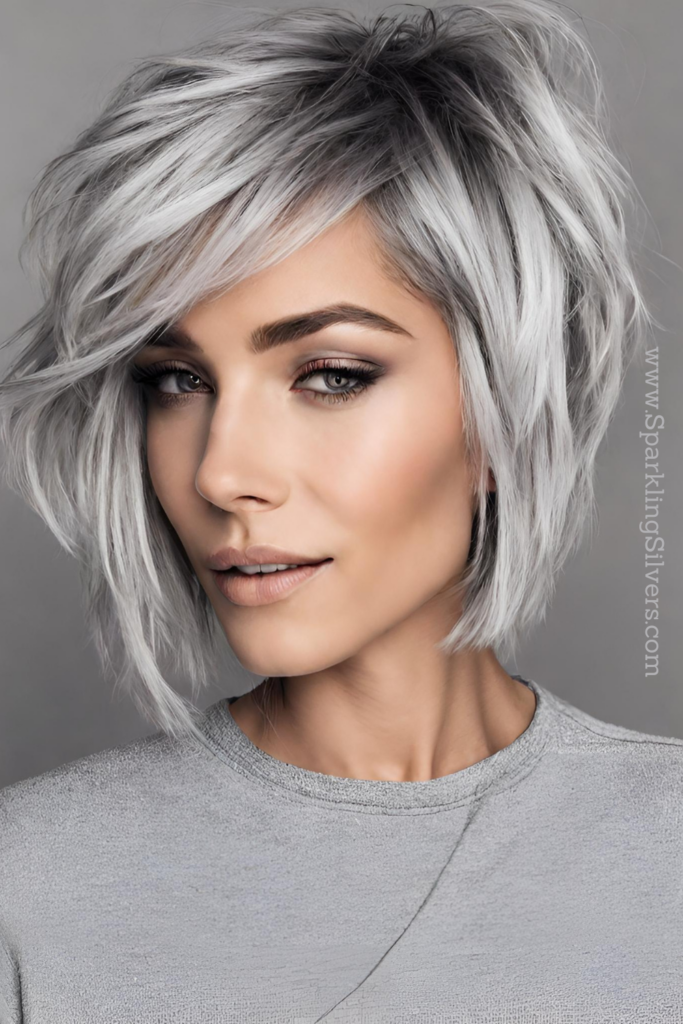 Long Curly Gray Hair: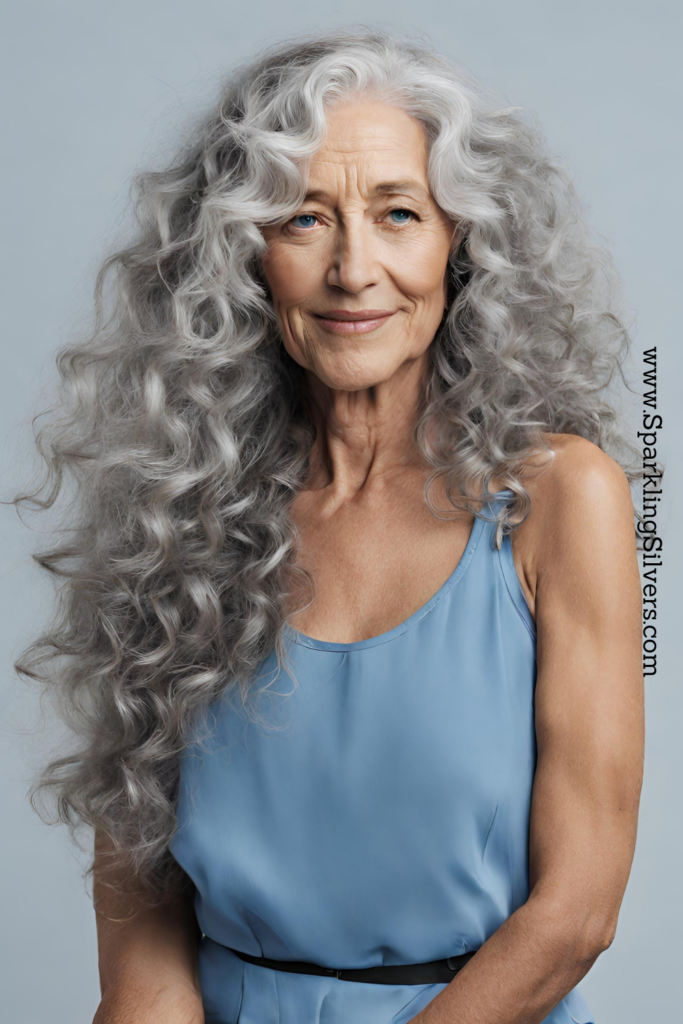 Mid-Length Layered Haircut: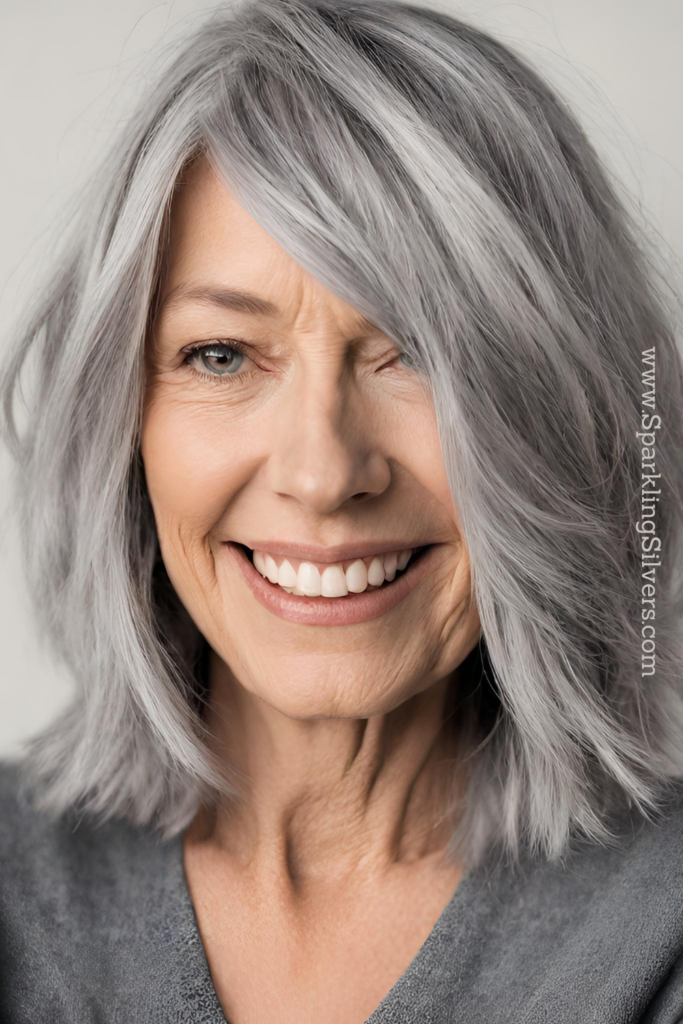 Angled Bob Haircut with Layers: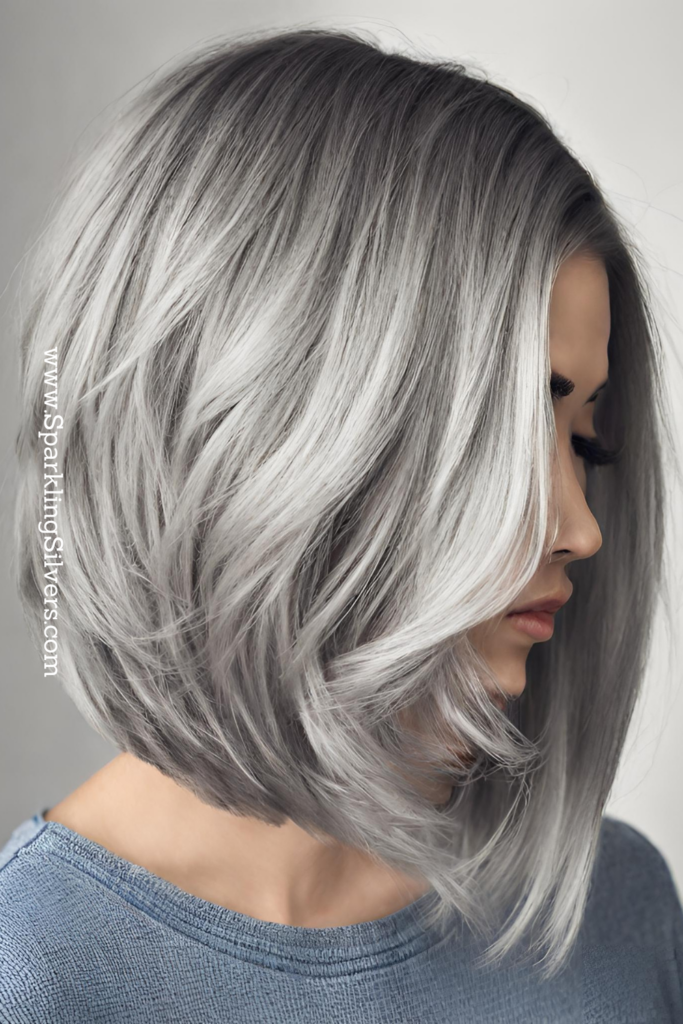 Short Shag Haircut: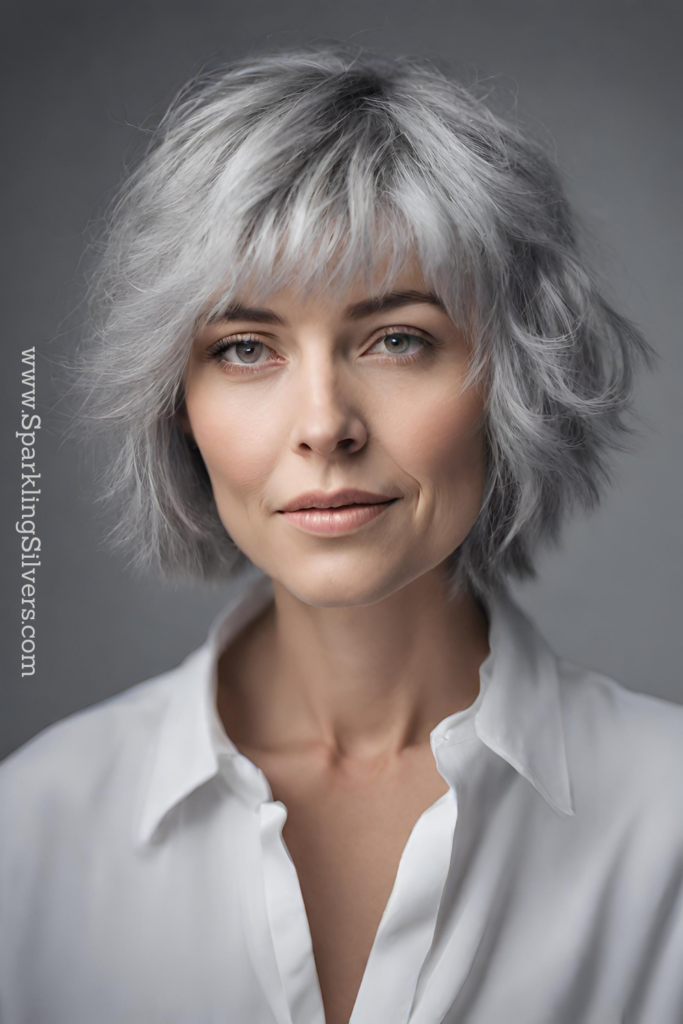 Short Layered Haircut: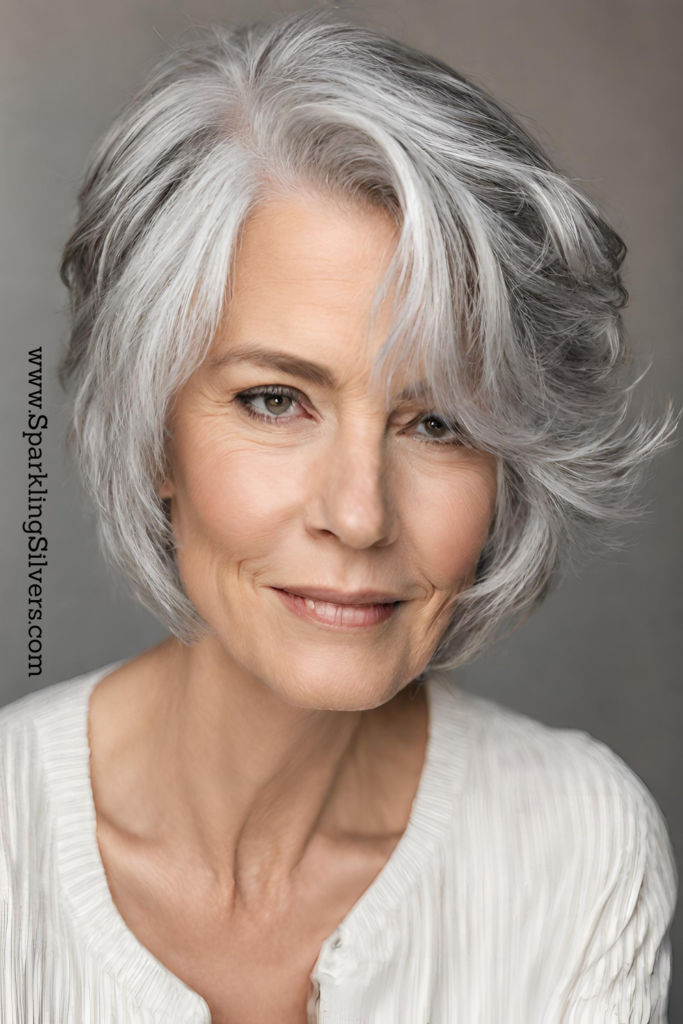 Shoulder Length Textured Haircut: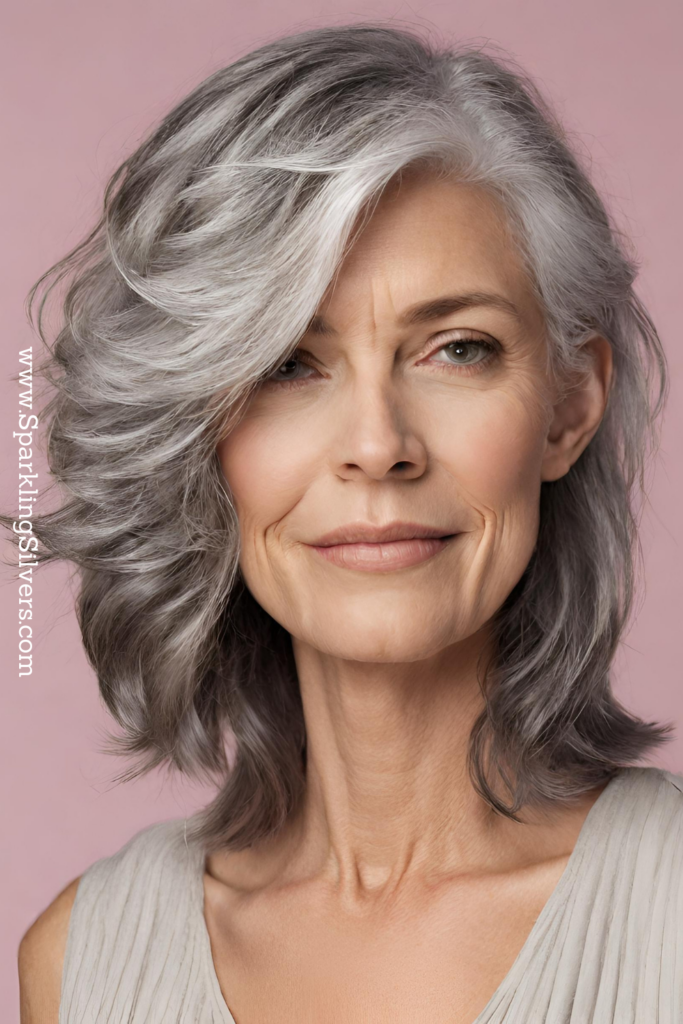 Choppy Long Pixie Haircut: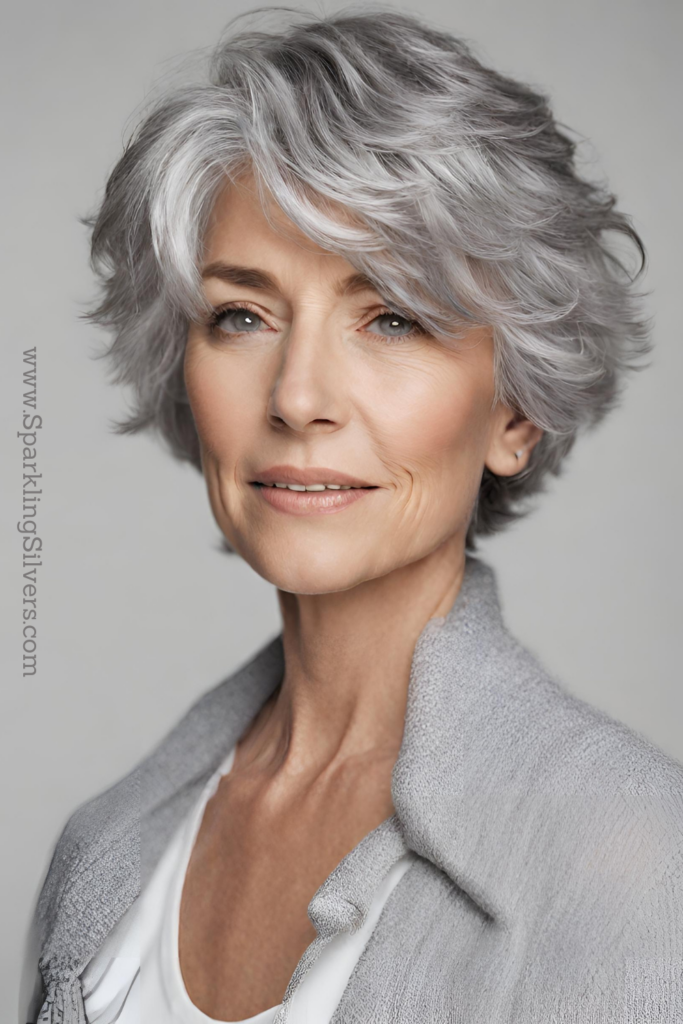 Classic Bob Hair with Bangs: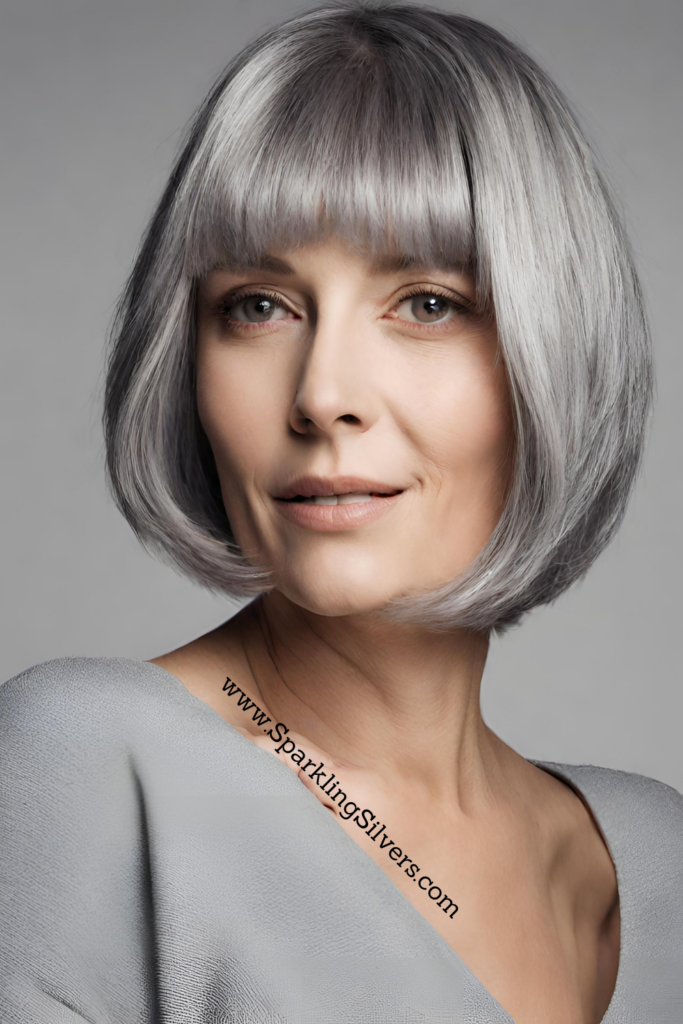 Short Gray Pixie Haircut: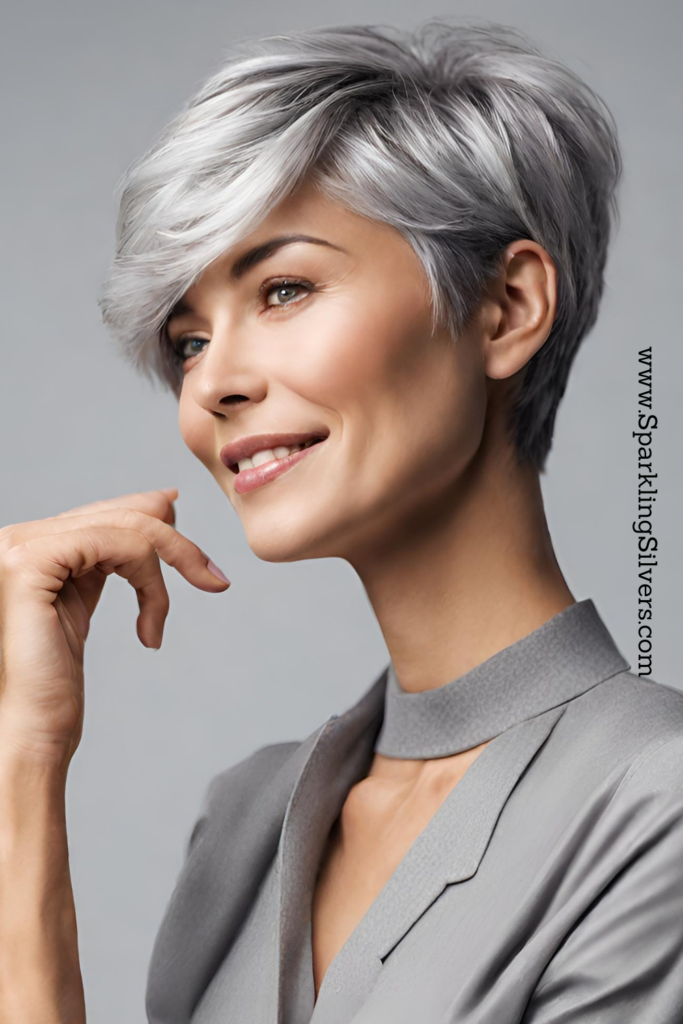 Short Gray Haircut with a Tinge of Purple: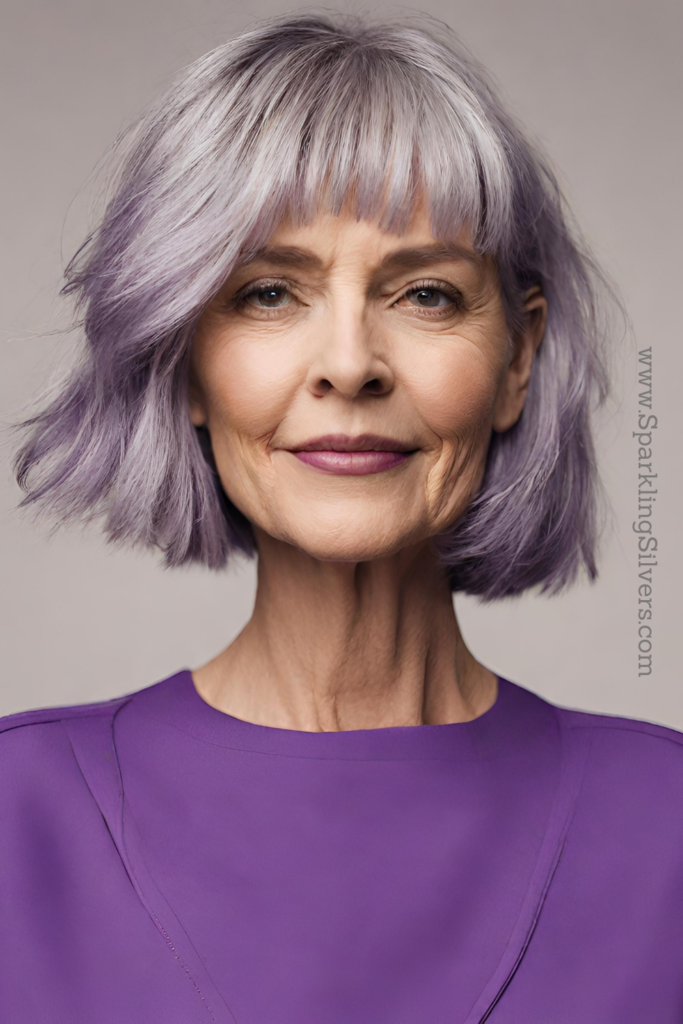 Shaggy Medium Length Hairstyle: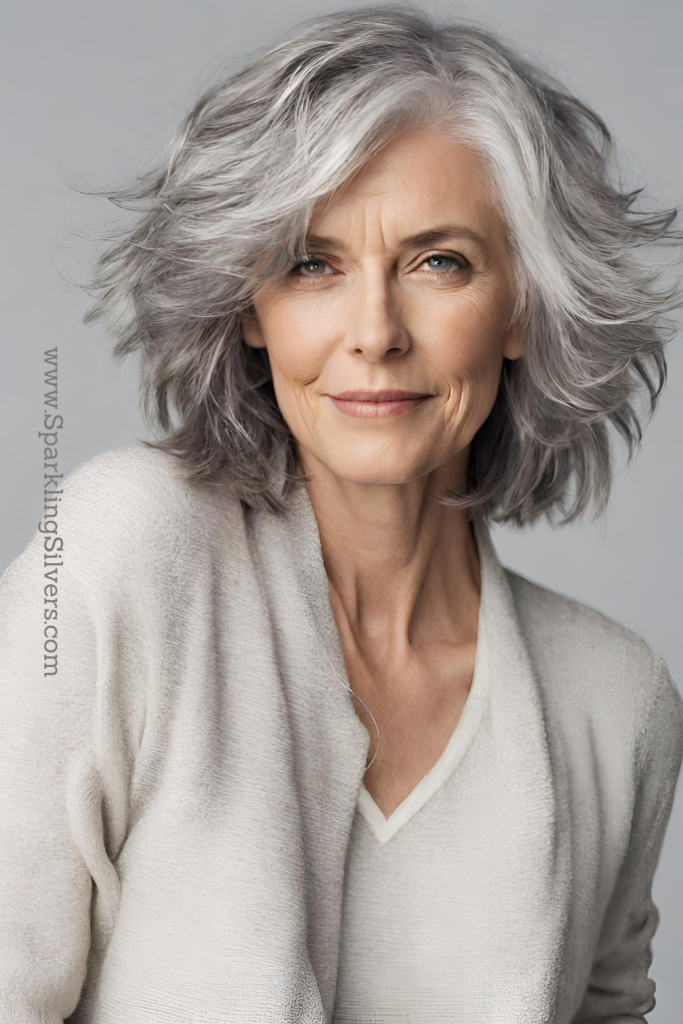 Wavy Bob Hair: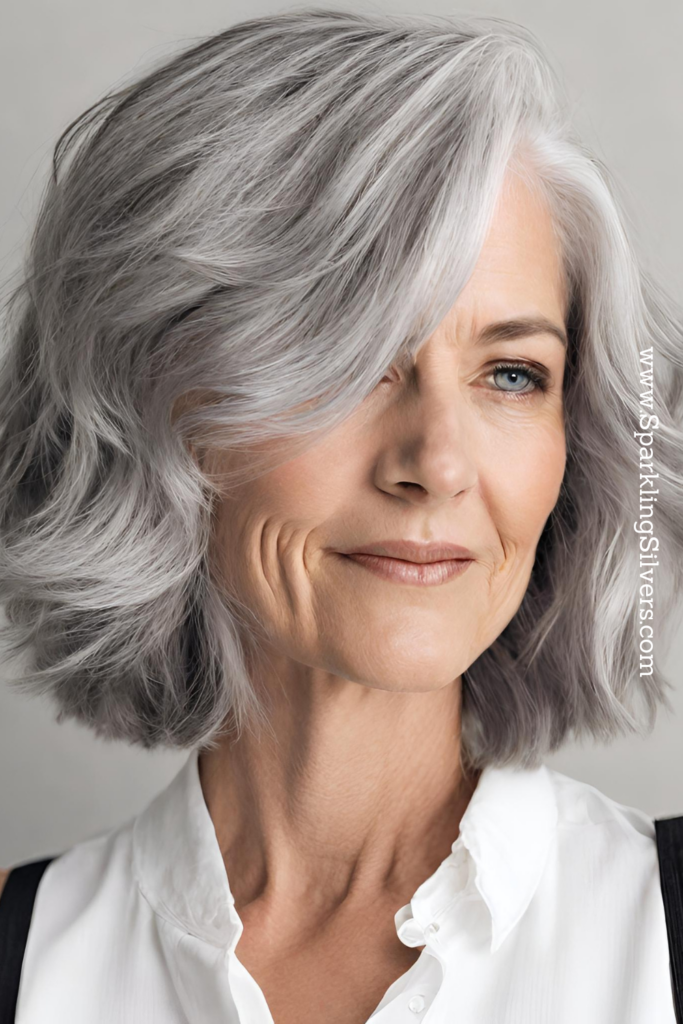 Long Layered Salt and Pepper Hair: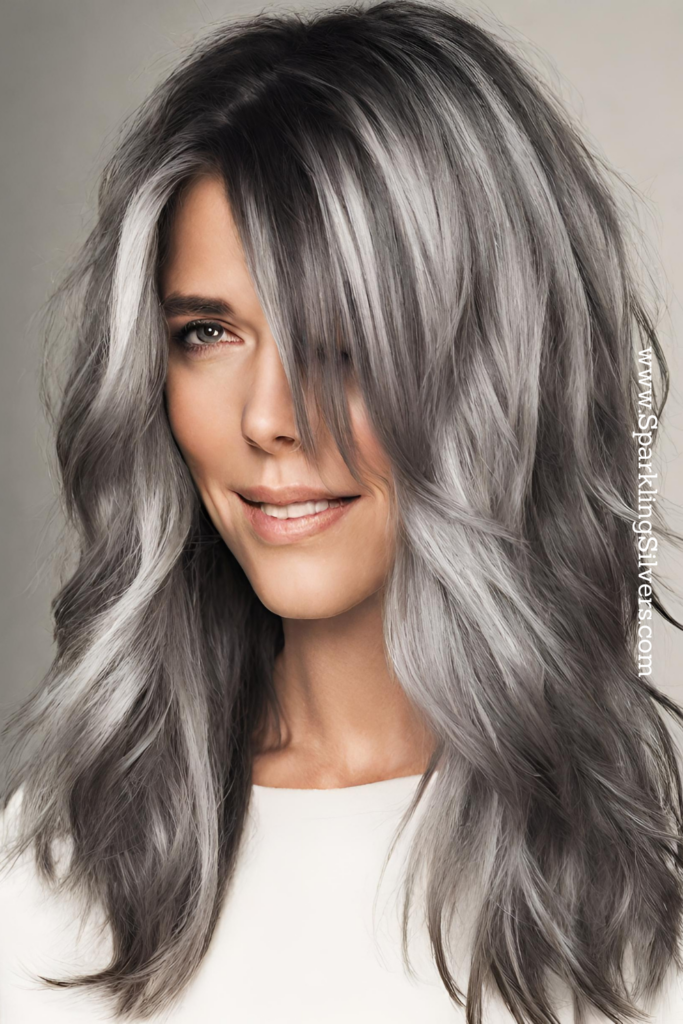 Long Gray Hair with Bangs: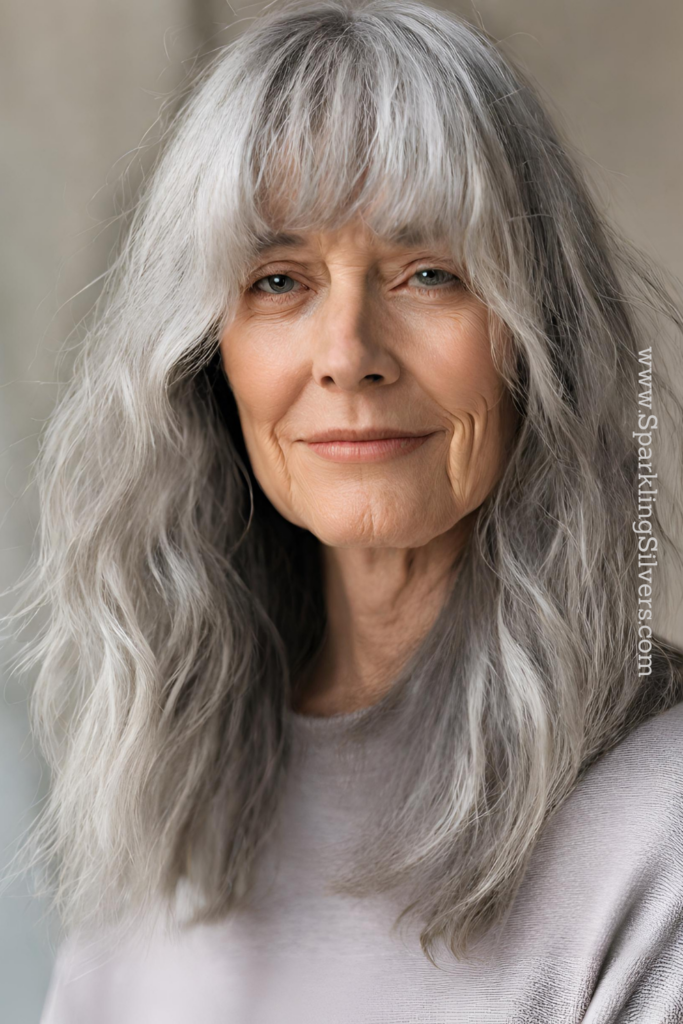 Side Swept Bob Hairstyle: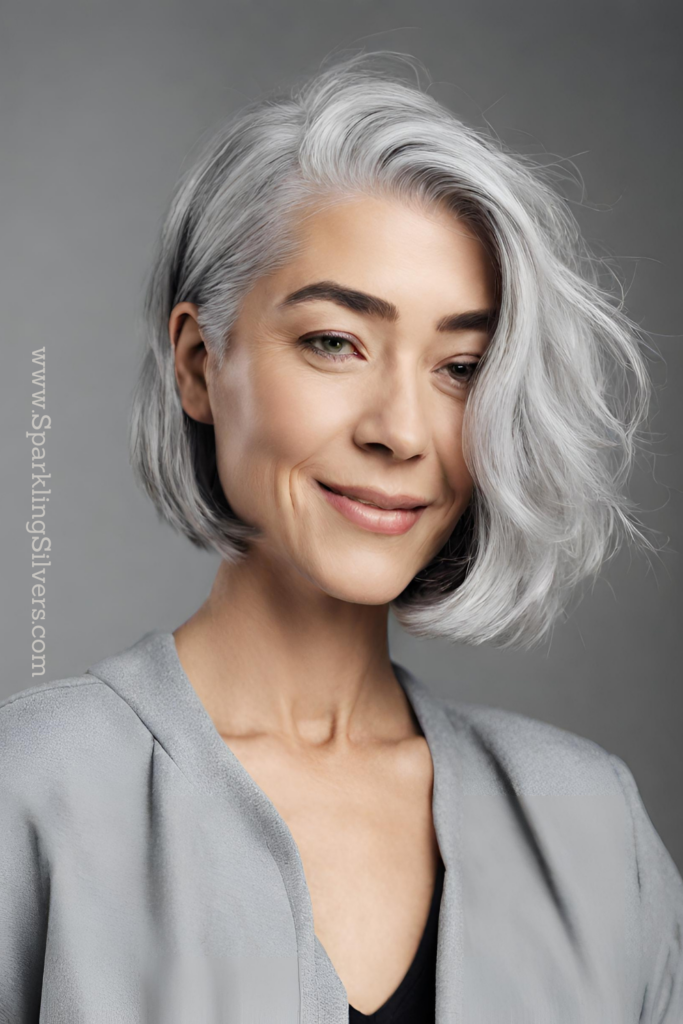 Grey hair can be incredibly fashionable and youthful. Just choose the right hairstyle and grooming techniques. Grey hair adds a unique, distinguished charm to your appearance. It's all about how you carry yourself, your overall style, and, most importantly, your confidence. A stylish haircut is more than just hair; it's a confidence-boosting accessory that celebrates your individuality. Discover the perfect look to match your unique personality and uncover the magic of ageless beauty!
Related Posts:
Gorgeous Gray Hairstyles to Try While Growing Out Gray Hair
Short Haircuts for Growing Out Gray Hair